Nurture Nature For Our Future..
Being a part of "Keep Dubai Clean" drive, we collect various kinds of recyclable Waste Papers such as Old Corrugated Cartons (OCC), waste papers ( Office Waste, Newspapers, Used Books, Magazines, Directories from various sources like Malls, Shopping Centers, Commercial, Industrial, Educational establishments, Government and residential complexes). We have dedicated staff and fleet of vehicles for lifting the waste from all over the city.
We provide full and comprehensive recycling services and have been licensed by Dubai Municipality as approved Waste Papers Traders and Waste collection and disposal service providers. We take great pride in providing quality services to our customers while protecting the environment and reducing carbon footprint.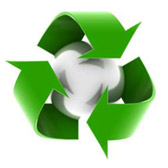 For your requirements of disposal of waste papers, our dedicated and trained staff are always ready to serve you. We also undertake annual contract for collecting waste papers/cartons, recyclable materials from shopping malls, commercial establishments, government departments at very attractive terms. For further details please contact us: